Contact & Opening Hours
We Are Glad to Be Here for You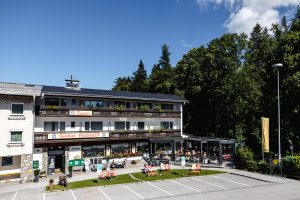 Gasthof Berghof
Josef Latzelsperger & family
Carolusstraße 1, 2680 Semmering, Austria
Please notice, we accept CASH only!
Company holidays from November, 1st to December, 7th 2023.
Bed and breakfast is also available during our holiday period.
However, a reservation will only be fixed after confirmation on our part and subsequent prepayment of the total amount.
Quickly available at:
Phone: +43 2664 2320
Fax: +43 02664 2320 4
Email: info@berghofsemmering.at
Dear guests,
rooms are only available for a stay of at least two nights!
Please note that only CASH PAYMENT is possible!
Thank you very much!