Contact & Opening Hours
We Are Glad to Be Here for You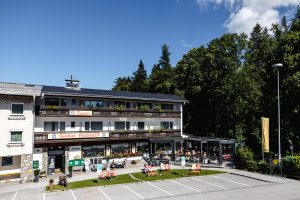 Gasthof Berghof
Josef Latzelsperger & family
Carolusstraße 1, 2680 Semmering, Austria
Please notice, we accept CASH only!
Opening times:
Thursday to Sunday from 11 a.m. to 8 p.m.Warm kitchen until 8 p.m.
Quickly available at:
Phone: +43 2664 2320
Fax: +43 02664 2320 4
Email: info@berghofsemmering.at
Dear guests,
rooms are only available for a stay of at least two nights!
Please note that only CASH PAYMENT is possible!
Thank you very much!